Main
»
2012
»
April
» 16
---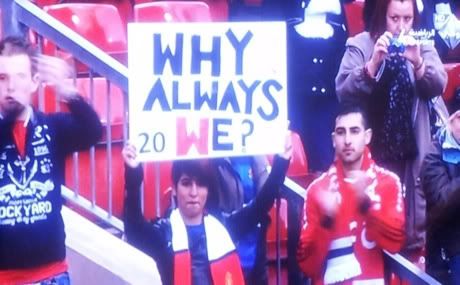 A weekend on which City thrashed Wigan 6-1, Liverpool knocked their fellow Scousers Everton out of the FA Cup Chelsea hit 5 past Spurs to book their place in yet another FA Cup final, United sent out a clear message that regardless off all the money poured in, all the manager recruitments across England, United are still the top team.
It was a brilliant display of football as United smashed a poor Aston Villa side 4-0. A lot was being said about the character of this United side after the defeat at DW Stadium. But United proved yet again that bouncing back is in their blood.
The victory put United 5 points clear of City. With just four games and 12 points to play for, the Premier League Title looks set to be staying at Old Trafford for at least another season. Such is the belief in United fans
...
Read more »