Main
»
2012
»
April
» 18
---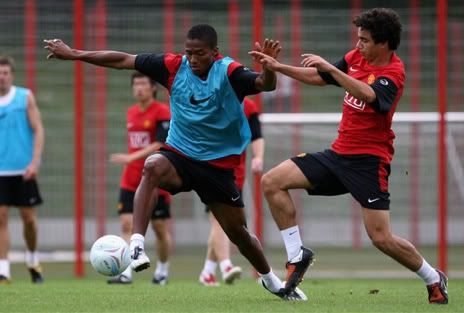 Manchester United full back Rafael Da Silva has suggested that his previous outstanding performances have been helped by the fellow wing wizard Antonio Valencia. The 1 year old Brazilian talked about his relationship with Valencia on and off the field.
The South American pair have been excellent recently and are building an understanding that may one day rival that of Gary Neville and David Beckham.
"To be honest, I think it's well recognised by everybody that Antonio has been one of my best friends at the club," Rafael told MUTV. "That's not to disrespect anyone but I think we have created a very good understanding on the pitch.
"I can feel what he wants to do and vice versa and that is probably the reason why we have so much understanding on the pitch.
"I think it's quite difficult to define Antonio's qualities
...
Read more »